California Gambling Laws + Statutes
There are not many gamers who consider the state of California to be a gambler's paradise—and certainly, it is a far cry from the more permissive and progressive attitudes found in neighboring Nevada, or even in states like Pennsylvania. California gambling laws do not leave many doors open for unregulated gaming, and even the regulated gambling options are somewhat limited.
With that said, the betting laws in California are also not as strict or as rigid as some gamers make them out to be. No, this is not a state in which any and all forms of gaming are allowable, and there are legal penalties to be aware of. However, there are both land-based and online gambling opportunities that California gamers can avail themselves of, without having to worry about legal consequences.
This page is designed to shed some light on California gambling code. The page is set up as an educational resource for California gamers. We will go through some specific laws and regulations, looing at what it allowable and what it not. We will also comment on both land-based and online gaming.
The Legality of Gambling in California

There are a few specific California gambling laws which dictate how gaming is allowed to take place—certainly, regulations that nay California gamer will wish to be aware of. A partial list of pertinent statutes includes:
Penal Code section 330 is the statute noting that any kind of unregulated gambling is illegal; the law also provides a long list of which activities fall under this umbrella. Business and Professions Code 19850 stipulates the penalties for those who participate in illegal gambling—though records of this law being enforced are all but impossible to come by.
The bottom line for those who live in California is that legal gambling opportunities are not difficult to find. There are plenty of land-based gaming options, in the form of numerous state casinos. With that said, there are also many noteworthy regulations—and casino gambling is not necessarily the most convenient option for California residents.
Online gambling, meanwhile, is convenient, fun, and safe. Those who live in California can engage in online gaming without risk—so long as they choose reputable, fully-licensed offshore gaming sites.
Gambling Laws In California
California Sports Betting Laws
Another important California gambling laws question to ask is that of sports betting and its legality. As recently as the spring of 2013, California lawmakers were considering the legalization of sports betting—but as of right now, California joins nearly all other U.S. states in making sports wagers totally illegal.
California Casino Gaming Laws
The state of California is hardly a casino haven on par with Atlantic City or Vegas. With that said, there are numerous Native American casinos that are legally operated—and regulated by the state—within California's borders. These casinos offer a mixture of table and video games, and can be found all across the state. For those who live near these casinos, they certainly represent one save way to play poker or make other forms of wager.
California Poker Laws
With regard to poker, California's laws are somewhat strict. For example, Section 330 of the state penal code criminalizes the ownership and operation of any casino or for-profit card game without the regulatory oversight of the state itself. As for those who simply wish to play poker, however, the picture is slightly rosier.
Essentially, poker in California may or may not be legal, depending on how it is played. Social games, not played for profit, are allowable under California law. Additionally, games that are "percentage-based" are technically illegal. With that said, individuals players are virtually never, if ever penalized in the state of California.
Legal Gambling Age In California
California gambling laws stipulate the casino gambling age at 18-21. This means that there are some venues that don't serve alcohol, in which players only have to be 18. Most of the casinos and poker rooms do serve alcohol, and in those, you must be over 21. The casino gambling age includes poker rooms as well. For lottery and pari-mutuel (horseracing) games, the age is set at 18 for California residents. The same goes for charity bingo and pull-tabs. If you are playing poker, casino games, or the racebook in a place that does not serve alcohol, you only have to be 18 in California.
Underage betting can carry harsh penalties. If you are caught underage in a land-based casino, you will, at the least, be thrown out. You will probably also be banned for life, and legal repercussions may occur as well. If you are using an online betting site underage then you can face the cancellation of your account, forfeiture of funds, and even legal trouble. The bottom line is, always make sure that you are of age when you are gambling. It is a simple rule to follow, so use your head.
Is Online Gambling Legal in California?
Now we turn to the question of online gambling and its legality—a far more complicated topic altogether. The reason why online gambling is such a complex issue to discuss is that California's laws are ever in flux—with discussion under way right now to fully legalize online gambling in California, following in Nevada's footsteps. What's more, the state's current laws are oddly quiet on the topic of online gaming.
The fact that California's laws do not openly discuss online gambling, in any kind of detail, is actually a positive thing for California gamers. While the laws do not expressly sanction online gambling, they also do not directly criminalize those who choose to gamble over the Web. As such, California residents can rest assured that they may gamble without fear of legal liability.
Where to Gamble in California
On-Land:
As land-based gambling is regulated by the State of California, there are some terrific options depending on which area of the state the player is located within. California gamers will find that there are some—but not many—forms of gambling that are regulated and legally sanctioned. These include a number of Vegas-style Native American casinos. Those who wish to enjoy land-based gambling in California have some other options to consider, as well. There are a few race tracks in the state—many of them set up as "racinos"—which offer opportunities to bet on horses. Additionally, the State of California offers a lottery to its residents, but if that's not enough to get your motor running then we highly suggest going to Las Vegas, Reno, or South Lake Tahoe, Nevada to get your fix...they've got everything you want just across the CA/NV border.
Online/Web-Based:
As for the specific forms of online gambling that are acceptable for California residents, note that online poker rooms—when they are owned and operated offshore—are perfectly safe options. The thing to do is to seek out a reputable poker site that is licensed in Canada, South America, or elsewhere. These poker rooms are therefore legal in the areas where they are operated, meaning California residents will not get into trouble for playing on them. The same holds true for online sportsbooks. Betting via a street-level California bookmaker is illegal, and quite dangerous. Placing bets with an online bookmaker with offshore licensing is acceptable, however, and totally safe.
Best Legal Gambling Site For California Residents
RATED:

Bovada - Hot Sports Betting Payouts for California Gamers
Bovada offers several types of gambling opportunities to California residents including sportsbooks, poker rooms, a giant virtual casino, and horseracing. Casino gambling includes slots, blackjack, table games, and video poker, as well as specialty games. The massive sportsbook includes football, baseball, basketball, and all other professional and semi-professional sports. You can even wager on political and entertainment contests at Bovada. California law sets the minimum age for betting at 18. This is fortuitous, because Bovada requires players to be the same age. As long as you are old enough for California law, you are old enough for Bovada, so sign up today!
The funding methods at Bovada are convenient, and some of the fastest in the business. For deposits, you can choose from simply using a credit/debit card, or a cash wire transfer such as Western Union or MoneyGram. The easiest and most popular method is via credit/debit, which works much like purchasing something at an online retailer. Bovada has two great payout methods as well. You can choose from checks, or cash wire transfers. The fastest payout method is via cash wire transfer, usually taking less than 48 hours. You can request a cash wire and have it processed completely online, so it is very simple. If you don't mind waiting a bit, getting a check is another great method. Whatever funding methods you decide to use, you can be sure that Bovada will get you your winnings safely, and quickly.
Other Recommended California Betting Sites
Disclaimer - How To Get More Help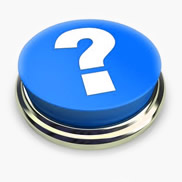 We would like to reiterate the fact that we are not lawyers. All of this advice is based on personal experience, and following it does not mean that you are guaranteed to stay out of trouble. We give you this information because it is what we have experienced throughout our gambling careers. The statistics do not lie, and we base most of our information off of them. If you are unsure of any of the information that we supply here, please seek professional legal advice. Furthermore, all of California's gambling code can be viewed directly online. If you are comfortable with legalese, we suggest checking California gambling laws for yourself to supplement the info found here at CaliforniaGamblingLaws.com.